Better Health.
Better Fitness.
Better Life. 
Physiotherapy Clinic in Manchester
Please see a selection of our physio services below:
Opening Hours
We understand that you have commitments throughout the week that can make it difficult to look after you. That's why across our sites we offer a 7 day service with a range of early and late appointments to suit your needs.
Hero Training, Manchester:
Dunham Forest Golf Club, Dunham Massey
Laura Harrison
Dan is without doubt one of the best in his field of work. His knowledge and expertise is second to none. He has helped me not only physically by putting together a specialised plan for my injuries, but also mentally helping me understand by explaining everything throughly and intricately. Dan is warm, friendly and he genuinely cares about each of his clients. My sessions with Dan have not only begun to heal my injuries, but I have built strength, gained knowledge and it's boosted my confidence. I come out of my sessions with spring in my step!
Clare Hayward
After struggling with my knee for a few months, Dan popped round to make an assessment. He was clear, thoughtful, understood my lifestyle and my desire to get moving. He provided advice, guidance and hands on treatment that helped deal with the swelling and pain. I have recommended him to my son and you only do that when you trust someone to make a difference. Thank you Dan.
Jed Berry
I've had the pleasure of being treated by Dan on two separate jobs, where he looked after my feet and voice. In only a few sessions I regained total mobility in my feet in a physically intensive show, and more recently have been making use of his vocal massage skills fora vocally demanding role. Dan has an amazing way of finding the crux of the issue and will resolve it with ease, reassurance and expertise. I would recommend Dan to anyone!
A. Zuntz
Dan is an extraordinarily effective physio who has helped me immediately with various joint and muscle problems over the last year and a half. In addition to the treatment he clearly explains the cause of the problems and gives exercises focusing on prevention of reoccurrence and strengthening of the area involved. I feel in great shape thanks to the treatment, core exercises and the inspiration he has given me to get back to running and exercising.
Hayley Tamaddon
An actress friend recommended dan to me. As I need a vocal massage. I was on tour and my voice was getting tired. I didn't think I would find someone in Manchester but then my friend told me about dan! He was amazing. A really nice guy, I immediately felt comfortable and relaxed and he was so good! My voice felt so much better the next day. After that I saw him weekly, not just for my voice but for all the injuries I was sustaining on tour! He fixed my neck, back and calf! And I can't thank him enough!
Alexandra Brown
I was referred to Dan by an NHS Speech and Language Therapist for laryngeal physiotherapy. Not only has Dan really helped me with this side of things, but he has also provided manual therapy and exercises for symptoms caused by autoimmune conditions and chronic pain. I am appreciative that Dan has liaised with the other healthcare professionals involved in my care as part of a holistic approach, and they have also appreciated this. He is honest and will tell you if something is likely to help or not and what may be realistic, and reviews your goals with you regularly. I would recommend him to anyone.
Rik Makarem
Daniel has a real ability to understand his clients needs, implement the most powerful and integrative treatments. Superb in communication and application, he makes the real and lasting difference for successful recovery and physical development. With specific and varying needs, I always come away feeling empowered and reinvigorated. Dan's the man and I will travel far and wide to get an appointment. Thanks Daniel!
Mackenzie Paget
Dan has helped me a lot with my piano playing related injuries and has gone further than any other physio I've had to combat the problem. I return regularly not only to maintain my well-being but to have a catch up, too! I highly recommend Dan to anyone!
Latest posts
Below are the latest posts from our physio blog: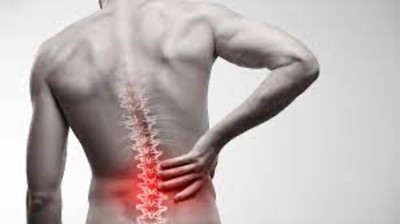 In 2018 the Lancet published a comprehensive review of lower back pain and its management. The authors described, how lower back pain is seen as one of the worlds most major health
Stress fractures are one injury all dancers are keen to avoid! It can signal a significant period away from performing and in some cases can require surgery to help return to perfo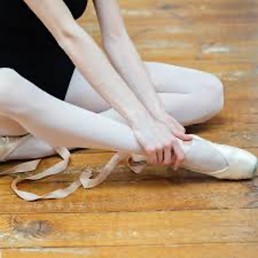 Achilles Tendon Pain This is a common area for soreness and pain in dancers; it can be notoriously difficult to settle down and I will regularly have dancers describe how they have